Product Description
Buy a quality change bag like this one and it will last you for many years.
The Effect:
The change bag must be the greatest utility device ever! Put an item inside the bag, then turn it inside out - VANISHED! Turn the bag inside out again - APPEARANCE! Use the Change Bag with any object that fits into the bag Producing! Vanishing! Changing!
Best of all this change bag has a zip in the bottom allowing you to perform extra gags and show the bag is really empty by putting your arm through it.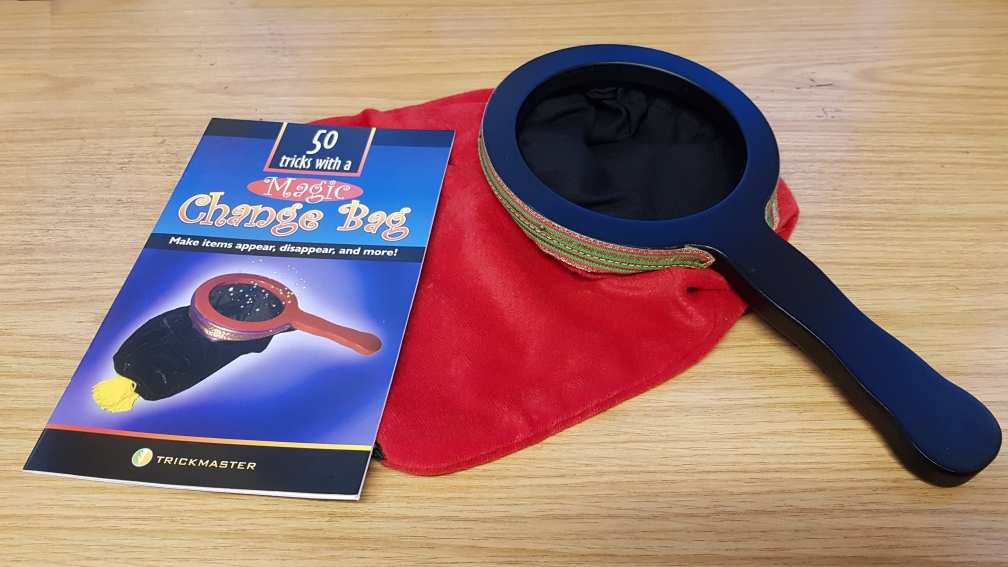 A beautifully made magic bag
This classic style change bag is remarkably well made.
Solid black wood handle is comfortable to hold

Gold and green trim

smart red velvet bag

black hard wearing nylon inner

x2 secret pockets

large well designed bag
It's a good sized bag. The mouth is 4 1/2 inches across, the bag is 11 inches deep and 11 inches wide at the bottom. Large enough for anything you care to put in!
It's the only change bag you'll ever need and a prop you'll be proud to own.
BONUS: You will also receive a FREE 50 Tips & Tricks Change Bag booklet filled with ideas for tricks using your new change bag.
You will receive: The red velvet zipper change bag with back wooden handle and a Change Bag Booklet.
Product Videos
Custom Field
Product Reviews