Posted by Mission Magic on 23rd Jun 2017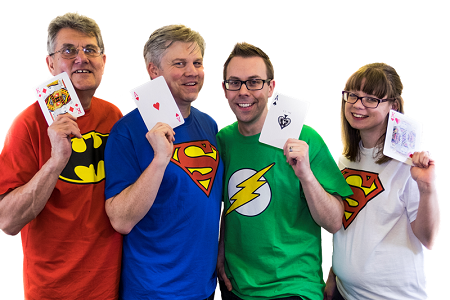 Hello and welcome to our blog here at Mission Magic, the number 1 website for gospel magic! We hope you are having a great week and looking forward to the weekend. Today we are going to discuss why magic tricks are such a great way to teach the gospel.
Teaching The Gospel With Magic Tricks
We think this fact is particularly true when you are teaching the gospel to children or teenagers. They will pay more attention to you if you are using magic tricks to get your gospel message across and you will be able to engage with them much more easily.
And also you can use various magic tricks to explain different parts of the bible and events in the religious calendar such as Easter and Christmas etc. We have a great many tricks which have been created for this very purpose. For instance if you are teaching children or indeed adults about Easter you can use our Chemical Cross trick, the cross that clears dark waters. With this cross the waters first turn red, then they turn black and finally they become clear when stirred with it. This gives out a very powerful message of how people sacrificed their lives for Jesus.
For Easter we also have other magic tricks including the Comedy Egg Can - who will put your trust in this Easter, the Holy Yolk - cracking resurrection messages for the classic silk to egg and the bestselling Cross & Silk Off Rope trick - THE most powerful illustration of the gospel. And there are many more for Easter as well as for Christmas, Pentecost, Trinity Sunday etc etc. All these tricks are available in our online store if you want to check it out.
Christian Resources For Sunday School Talks & Youth Talks Etc
Our magic tricks can be a fun, educational and inspirational way to pass on the word of God. You can use them as Christian resources for various talks including Sunday school talks, school assemblies, youth talks and bible talks. Once you start using them I am sure you will wonder how you ever managed without them?!
Hope you enjoyed this post from Mission Magic, take care and we will be back with another blog post very soon.