Posted by Mission Magic on 12th May 2017
Hello and welcome to our first blog post here at Mission Magic! As this is our first blog we just really want to introduce ourselves and give you an idea of what we do, why we do it and what we have for you.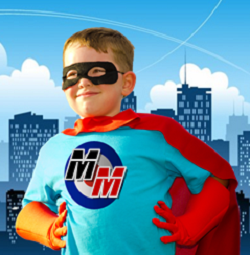 Magic & A Christian Message
Firstly we provide magic with a message, and that message is the Christian message. We want to provide fun for both adults and children but also our magic tricks and props can be used to help teach the Christian message in an interesting and entertaining way.
All of us here at Mission Magic have always enjoyed magic and magic tricks but we all also committed Christians and so we thought we should marry the two together and come up with a website and a business that serves up gospel magic to its customers.
Christian Resources For Sunday School & Children`s Talks
We have a great deal of material and resources which are excellent Christian resources for sunday school, youth talks or children`s talks etc. If you look at our website on the left hand side you will be able to navigate to a wide range of magic products which have a Christian theme and could be ideal for you.
We have an online store so you can buy directly from the website using our secure online payment system and we promise to deliver your products on time every time!
We have an unrivaled reputation in the magic industry for providing quality products and we carefully choose all our products to ensure they are only the very best for our customers who purchase not just from the UK but from all over the world.
And we also create and design our own unique products which are often copied but never bettered!
We provide a friendly service and are very approachable so don`t be scared of picking up the phone if you have a question you would like to ask us.
I hope this first blog has proven useful, check out the website whilst you are here and we will be back with another blog post very soon. Bye for now!