Product Description
Pocket sized fun that's always ready to go with a clear, memorable message.
Specially printed cards do all the work for you - with a complete new deck of cards included.
Another easy to do trick from our friends at Vincenzo DiFatta magic,
THE EFFECT
The magician shows an envelope that contains a prediction and asks a spectator to choose a card. He then opens the envelope from and pulls out a card which he places on the table saying that it is the chosen card. But he's wrong, oh no! He repeats it for other three times but fails each time! D'oh!
At the end he turns over the four cards placed on the table together so they make up one giant card that matches the chosen card! PHEW!
Now that's a surprise ending!
GOSPEL IDEAS
- We all Make Mistakes - You can use this fun trick to talk about we all make mistakes – some of us make small mistakes, some big, some of us make a few mistakes and some a lot. But even when we keep getting things wrong and we feel we've been dealt the wrong hand in life we should remember that…God sees the BIGGER picture!
- Picking Up the Pieces - God knows our decisions, He knows the choices we make in life. So even when we make mistakes, if we focus on God He will help us pick up the pieces and get our life back together again.
- Seven Four Deadly Sins - With four mistakes – four cards show as incorrect – you can illustrate four points clearly, maybe talking about four different ways in each we make mistakes and sin. Or you can say how we sin and repent but may sin again and again and again. You could explain how God's forgiveness isn't a licence to keep doing wrong and that He knows our thoughts.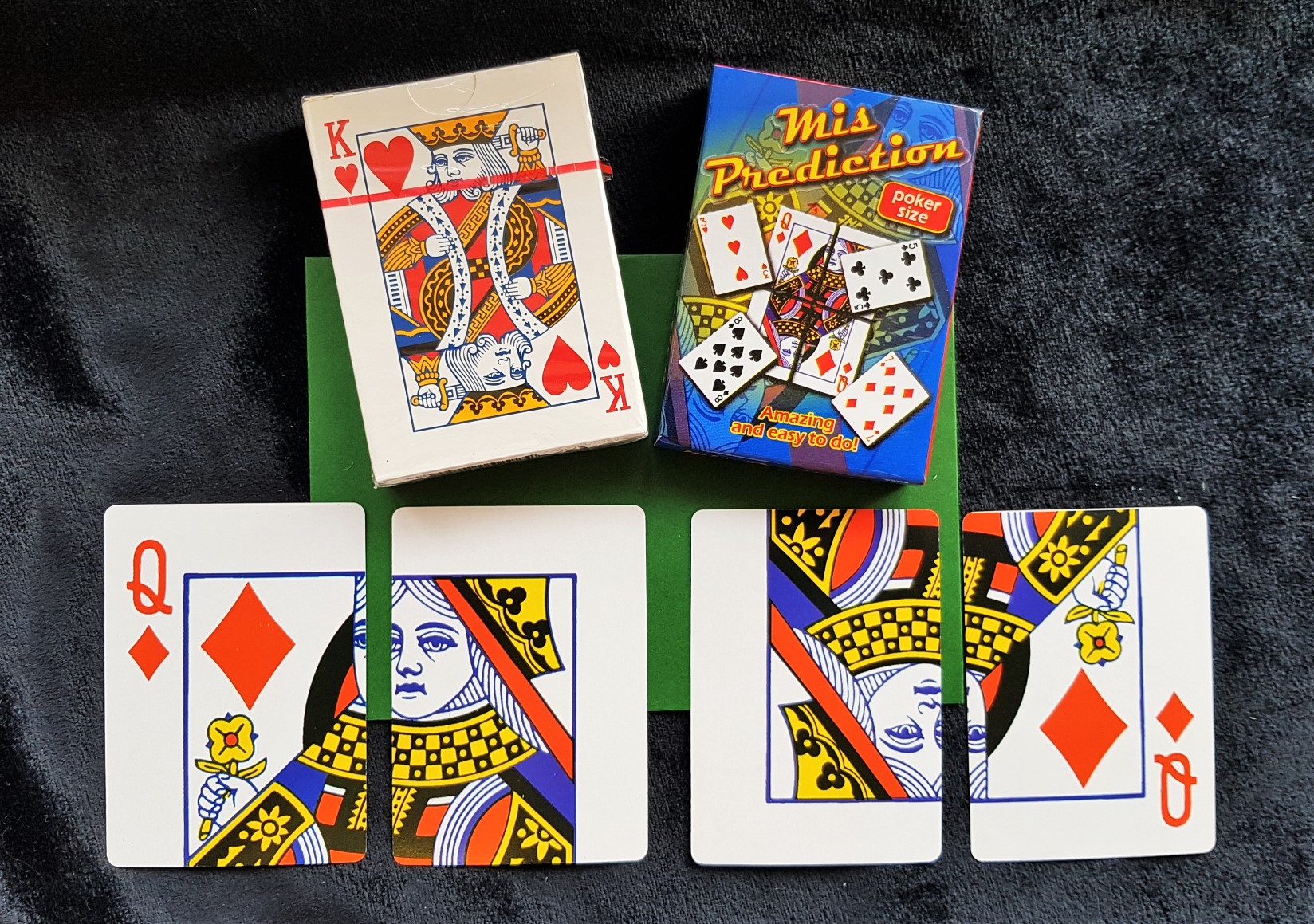 Everything you need for a surprisingly large card trick.
BONUS - FREE Deck of Playing Cards included - the perfect deck for this trick.
Easy to do
Unusually 'different' (in a good way!) card reveal
Packs small plays BIG!
Pocket sized fun that's always ready to go with a clear, memorable message
You will receive: x4 specially printed double faced cards, Poker Sized with printed instructions for use, an envelope and a matching deck of poker playing cards.
Product Videos
Custom Field
Product Reviews